June 18 & 19, 2016
Manitowish Waters, Wisconsin
The Solstice Festival celebrates the longest day of the year and is the official start to the summer cycling season in Manitowish Waters. Join the excitement and camaraderie of the Family Fun Paved Trail Ride and the Century/Half-Century Road Ride. Whether preparing for a week long tour or charity ride, training for a summer of competitive racing, or simply getting the family out for an organized ride, the Solstice Festival has perfect courses and activities to offer. After a day in the saddle, stick around for a party in the park, featuring live music, food, drinks and more.
Kick-Off – Friday, June 17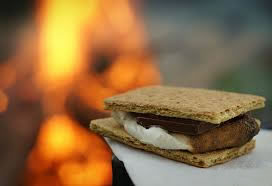 Get a jumpstart on the weekend fun!
3:30pm – 5:30pm – Welcome Party at Aberdeen Lodge. Register, pick up your swag bag meet other riders and enjoy appetizers and drinks on the porch.
8:15p.m. – Solstice Sunset Ride. Enjoy a three-mile guided ride from Angler's Inn to Serbin Park for a campfire and s'mores, and luminaries to guide the way back. Pre- and post-ride drink specials at Angler's.
Festival Fun – Saturday, June 18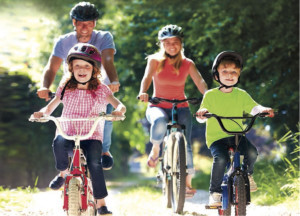 Family and all-ages fun all day long. Choose your adventures!
9:30a.m. – Family Ride 1-12 miles with rest stops & activities along the way. Collect bracelets from each location for chances to win big raffle prizes! Worried your group can't make 12 miles? Don't! We're shuttling!
Registration/Check-In begins at 9:00a.m. at Koller Park
11:00am – 3:00p.m. – Picnic In Koller Park: Cookout, Music & Games including Hydrobike Demos. Free lunch for morning riders 12 & under.
12:30p.m. – 3:00p.m.  – FREE Hydrobike Races. Ages 10-14 / 15-20 / 21+, with prizes awarded to fastest riders. Sign up day-of or over the weekend at Solstice Festival gatherings.
7:00p.m. – First Skiing Skeeters Show of the season at Rest Lake Park. Concessions available.
8:00p.m.
 – Live music, food and beer at Rest Lake Pavilion.
Solstice Road Ride – Sunday, June 19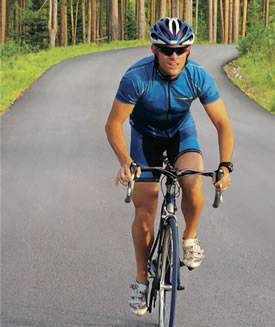 Inspiring Scenery, Century, Half-Century, & Quarter-Century Rides!
Registration, Check-in & Start at Community Center
7:00a.m. – Century (100 mile) Ride
9:00a.m. – Half-Century (50 mile) Ride
10:30am –  SUP Solstice Yoga at Koller Park. $20/person, space is limited, register in advance
11:00a.m. – 29 mile Cranberry Ride
FINISH – Party in Koller Park: Beer & Wine, Food & Fun
4-6pm – Music In the Park, sponsored by area businesses